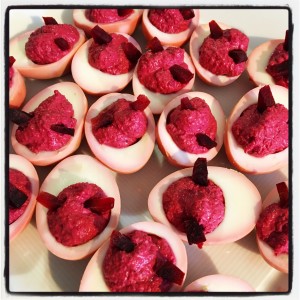 I don't like vulgarity. I love words – written, read, spoken. My professional life as a rabbi and an editor is based on words and their import. Words and how they're used matter, and are to be carefully considered.
When my kids were small, I was that principled mother who insisted on using the proper words for body parts, not euphemisms. And later I was that feminist mother of teenagers who insisted on not using words that demean women. It's true that I often use a certain "inappropriate" swear word for emphasis. Admittedly, it's not one of my better qualities, especially at work, and especially given my profession. I like to say that I use it because I'm from the mean streets of Brooklyn, before Brooklyn was cool, as if that gives me license.  Truthfully though, my fancy private school education belies any right I have to speak like that, despite my Brooklyn origins – I do indeed know better. But to me – rightly or wrongly – the use of that word always seemed different than using female-gendered words in demeaning ways. The words "pussy" or "cunt" (I can't believe I even just typed those words!) has always greatly bothered me, in particular when used to disparage people of any gender. Somewhat prudishly, I had a hard time even saying those words.
And then suddenly "pussy" entered our national vocabulary. We had to hear a presidential candidate talk about pussy grabbing on an endless recorded loop that played for days. We thought, we hoped, that on Election Day we would grab back and show him a thing or two about the power of pussy – that pussy could grab back. We weren't going to let him and those other misogynist predators out there own our agency or run our government.
And then Election Day came and as shock set in, resistance started to bubble up to the surface. Women's marches were planned not only around the country but around the world, and someone came up with the idea for pussyhats (thank you Krista Suh and Jayna Zweiman).  I started to knit, and I started to use the word pussy in every day conversation as we processed what was happening.
I've become much more comfortable using the word pussy now as a way to hold, rather than lose, power. And so for Passover, the holiday that is about counting our blessings, celebrating our agency as free people, and calling out injustice, and that is also a holiday about using food to tell our stories, I created a new dish: Pussy Grabs Back deviled eggs. They're hard boiled eggs marinated in pickled beets so they turn pink, filled with a beet/yolk mixture with a kick of jalapeño and decorated with their own little pussyhats.

Pussy Grabs Back: Deviled Eggs with a Kick 
1 dozen eggs, hard boiled and peeled
1 cup apple cider vinegar
2 Tbsp sugar
1 tsp salt
4 cooked and peeled beets
1/4 cup mayo
1/4 cup strong mustard
1 jalapeno pepper, cut up, or to taste (depending on how spicy you like it)
1. Boil 2 of the beets with the vinegar, sugar, salt. Once it reaches a boil, let it cool. The liquid should be bright pink.
2. When the liquid is cooled, place the peeled, hardboiled eggs into the liquid. Let the eggs sit in the liquid, refrigerated, for several hours or overnight.
3, Removed the eggs and discard the liquid. They eggs should now be tinted pink. Slice the eggs in half and placed yolks in a bowl.
4. Chop the remaining 2 beets. Reserve 1/2 a beet and add the rest to the yolks. Add in mayo, mustard, and jalapeño. Mix together well with hand mixer or in food processor.
5. Spoon or pipe the yolk/beet filling into the eggs.
6. Cut the remaining 1/2 a beet into small chunks, and then divide the chunks into triangles. Decorate each of the egg fillings with two triangles.
Refrigerate until you're ready to serve.