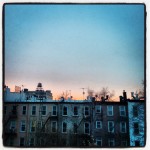 Before my identity as Rabbi, there was my identity as Photographer.  For many years now my days (and nights) have been filled with words – the reading, writing, interpreting, and editing thereof.  But there was a long period when photography was at the center of my place in the world. 
I became a photographer in high school and photography remained at the center of my experience in college as well.  After college I worked in the photo lab and visual department at Kiryat Moriah in Jerusalem, and then studied photography at Camera Obscura in Tel Aviv.  Though I had had stray thoughts about rabbinic school since age 10, they stayed on the back burner and I returned to New York to for graduate school in Fine Arts in a program specializing in photography.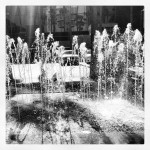 I loved printing almost as much as I loved the taking of photographs: the smells, the equipment, the math, the artistry, the power to coax forth magic out of shadows and percentages of light.  And I loved it equally – the hands-on aspect of black and white printing on rich, velvety matte stock, and the more mechanized color printing, turning dials to achieve evocative, deeply saturated yellows and blues, creating drama and stories from shades and hues.  Photography was a language I understood, a way of speaking truth into the world.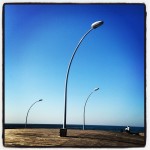 The program offered only one class in digital, this being 1988-1992, and none of us took it seriously.  We were studying with master printers and artists – digital photography seemed irrelevant, even boorish.  But when I got pregnant with my first child, I stopped printing.  Worried about the toxicity of the chemicals, I stepped out of the darkroom and never went back in. Around the same time I made the decision to apply to rabbinic school.  Photography receded into the background.  Between school and my children and working, I had little free time to begin with, and what spare time I had cam to be used for writing.  Writing required no equipment (other than a computer) or chemicals, and could be done at any hour of the day or night.  There were no chemicals to buy, no darkroom time to rent, or schedules to work out.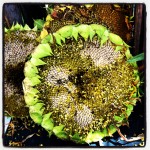 For years my photography has been limited to family pictures and shots that could be used in books I was editing.  I have never taken the time to learn Photoshop – I rely on the designers I work with to do that for me.  That girl rollerblading on Yom Atzmaut in the curriculum about Israel? That's my photograph.  The plate of kubbe in the Jewish history textbook?  That's mine.  The photo of a family on the cover of a book about synagogues? Yup, mine.  The photos used for the posts on RavBlog – yes, often those are mine too. 
Eventually I made the switch to digital because, after all, it's so much easier and more practical.   And then about eight months ago my son encouraged my to try Instagram.  It sounded like a silly waster of time – why in the world would I need one more form of social media?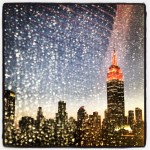 Turns out he was on to something.  Through this silly app called Instagram, I've found a way, however circumscribed, to reconnect to photography.  The filters give me some small amount of control over the image – not like when I did my own printing, but more than I've been able to achieve for a while. 
These photos I'm taking on Instagram have been a way to re-access visual language.   But actually it's more than just that.  These little squares of images enable me to express a form of  spontaneous awe and gratitude.  They're my modah ani – a daily reminder that life can be beautiful and sweet, and that I have much to be thankful for.
These beautiful sunsets, the snow on the tree in front of my house, or the sunflower at the farmer's market verge on cliché – I know that.  They're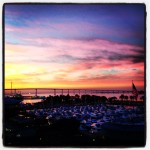 not the masterpieces that I aspired to in art school.  These cell phone lacks the mastery of photos taken on my battered old manual Nikon or Leica.  But they have become a way of reclaiming my old practice of experiencing the world visually, while also enabling me to savor splendor. 
I have much to be grateful for, and my struggles are certainly fewer than those of many, many others.  Yet life constantly surprises all of us with challenges that lay heavy on our souls. Sometimes it's hard to look beyond the everyday pain or the quotidian slog of living. Like everyone, I have my share of stress and worry and heartache.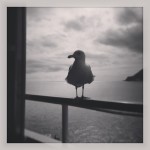 My Instragram images are my form of Heshel's radical amazement, a visual response to the daily blessings.  It's an easy and do-able way, within the parameters of my life, to truly see the world.  Wherever I am, and whatever I'm doing, if beauty or wonder jump outs at me, I can respond.  These photos have become part of a spiritual practice that grounds me and reminds me that not all is difficult, not all is complicated – that joy and amazement exist if I take a moment to look around me and see.